Need an illustrator?
In each project I aim to provide high quality artful designs that continue to speak to my clients for years to come.
Send your ideas to info@dancingfoxillustrations.com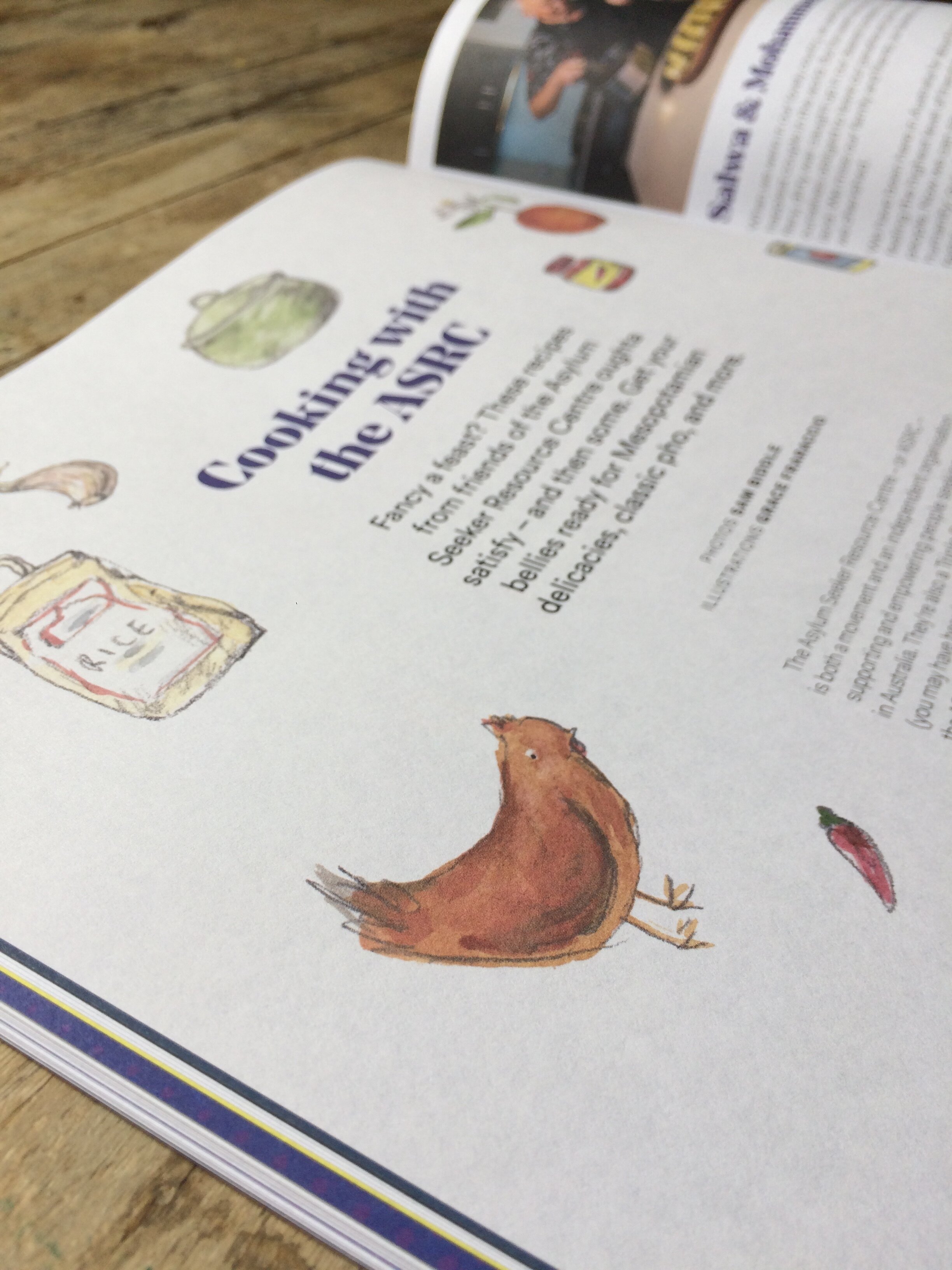 Illustrations for Trip Magazine
I was delightfully hungry after reading the recipes sent to my by 3RRR radio member's publication Trip Magazine. The publication features recipes by friends at Asylum Seeker Resource Centre. I had the task of illustrating each of the ingredients. It was a very enjoyable project to contribute to and even inspired me to make Pho for the first time!
Check out the wonderful things ASRC do at: https://www.asrc.org.au
and of course, listen to community radio!
Bee Tattoo
What could this bee? Oh I do feel very honoured (and slightly nervous) when people ask me to design something to permanently sit on their skin forever.
Thanks for trusting my skills Lauren!
Illustration for Voiceworks
Voiceworks is a wonderful publication that makes space for young Australian writers and artists. They kindly selected my fish illustration for issue 107.
Have a read: https://www.voiceworksmag.com.au
Logo for Humble Hands
If you're into plants and nice people, go check out Humble Hands (@humblehandsnursery). They kindly commissioned me to design their logo and boy was it lovely just looking at those leafy greens.
Wedding Invitation
Jess and John are getting married! Oh boy! But I won't tell you the date because we can't do with any gate crashers. Jess is a lover of Australian flora and especially loves a good protea. It just so happens that I do too! Happy wedding day to them!
Design Work for Medita
There are few things better than chocolate, but when chocolate is guilt-free (vegan), there is simply no better treat to eat. Catherine Hill from Medita commissioned Dancing Fox for a whole range of design needs including: logo, packaging, menu, signage, stickers and labels.
If you're lucky enough to find yourself in the bushy land of Cockatoo take a peak at her little shop Fairbridge. Or just go online and order yourself a little something something: https://www.meditachocolates.com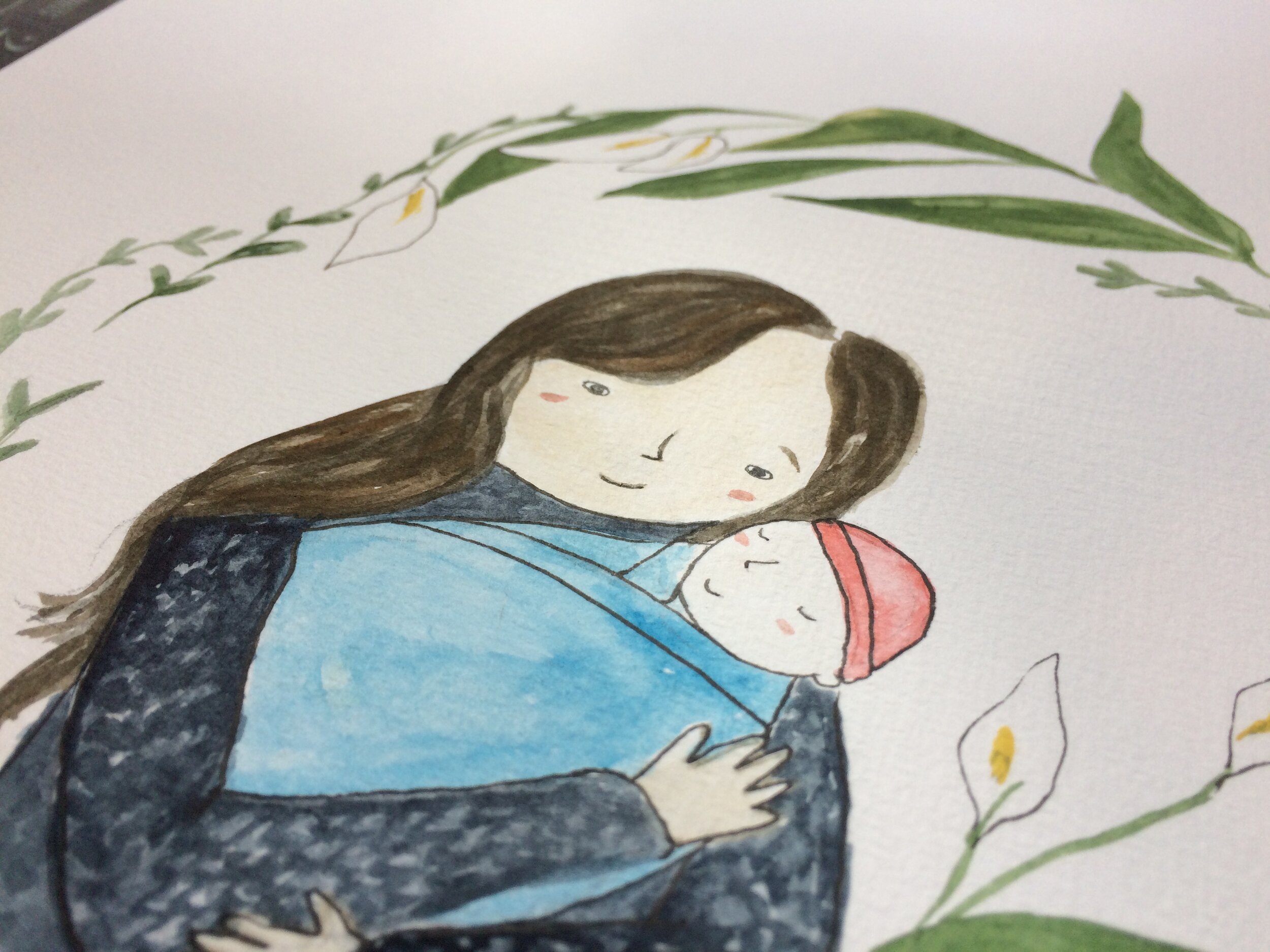 Commissioned Artwork
Nancy was so excited her friend was having a baby and asked me to draw a picture of the two of them with mum's favourite flower so she could post it all the way to England. Welcome to the world, little one!
Illustration for Lot's Wife Magazine
University is a lot of fun. Especially when you're part of the design crew in the student magazine. This design worked with Australian symbols, flora and fauna to accompany an article on how seriously late Australia is in getting their legislation in order. We have so much to celebrate in this country and still so very much to learn.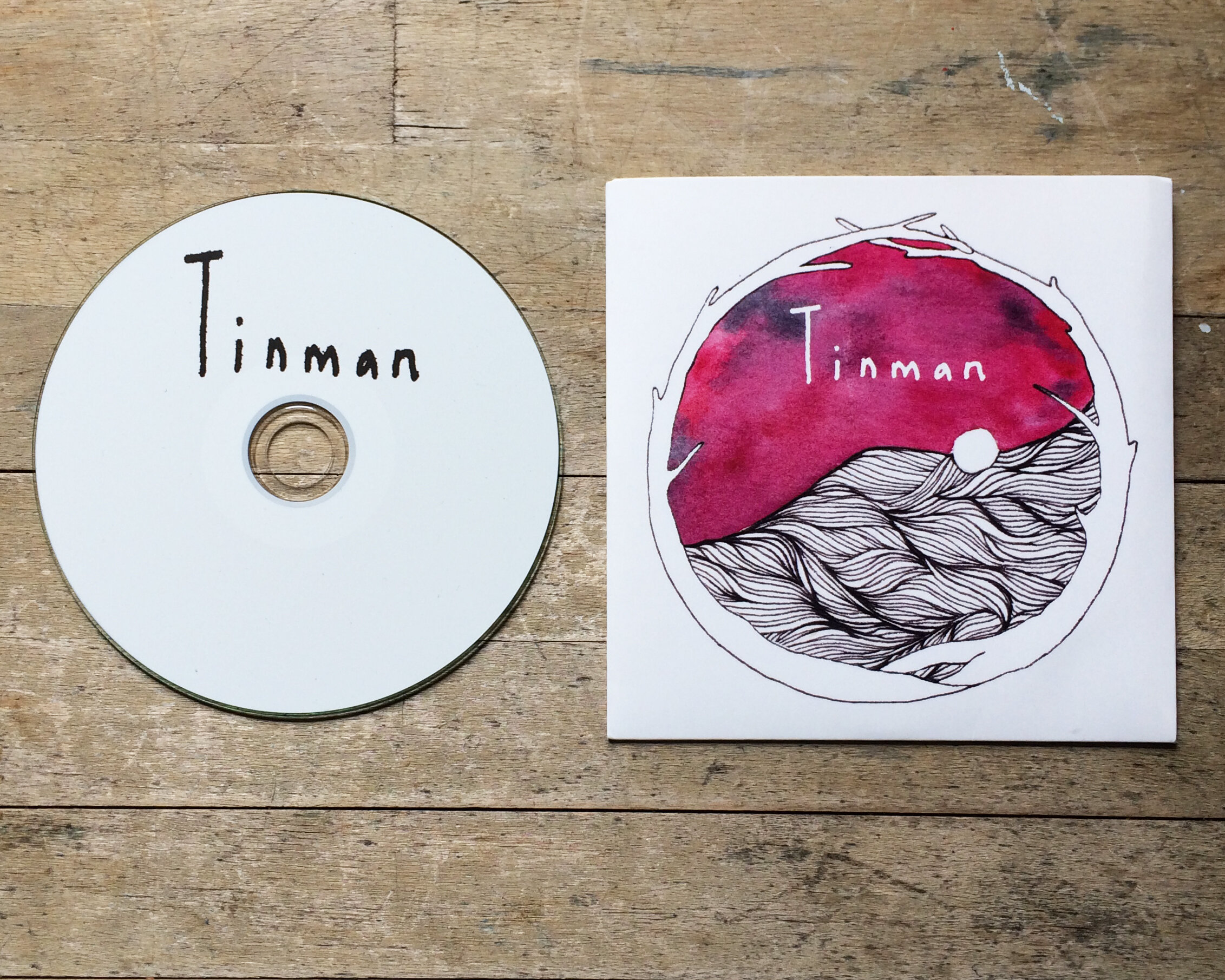 EP design
The best part about designing for bands is that you get to shamelessly listen to their tunes over and over and over and over again until all of your housemates are mad and you are convinced that the stroke of the pen is content with the tune.
Bless those ears of yours and listen @tinman_band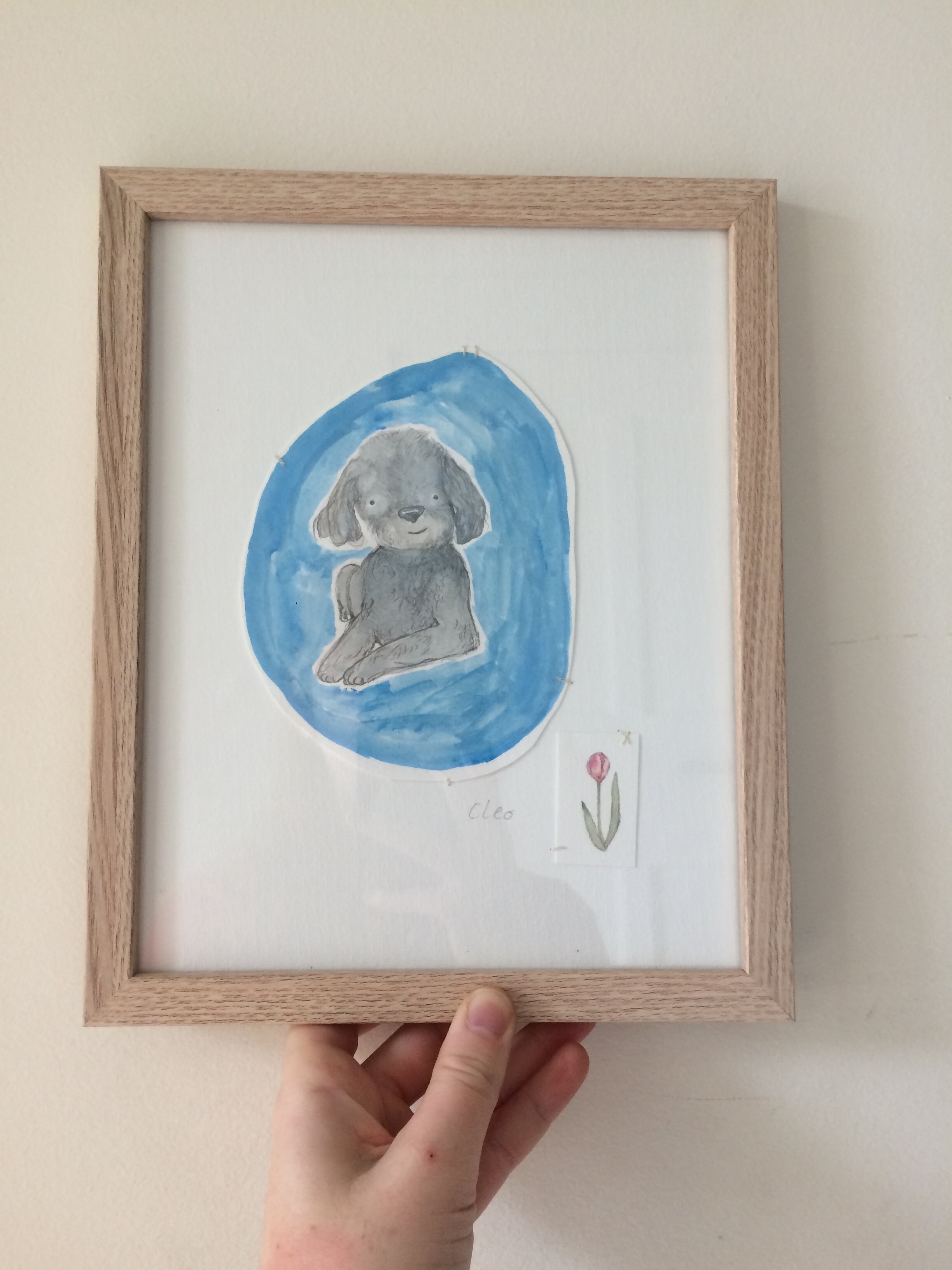 Commissioned Artwork
Anna loves her dog! Anna's mum loves her dog! Anna loves her mum. So when Christmas came around, Anna asked me to paint their dog for her to give her mum so everyone would know forever that they all love each other a lot.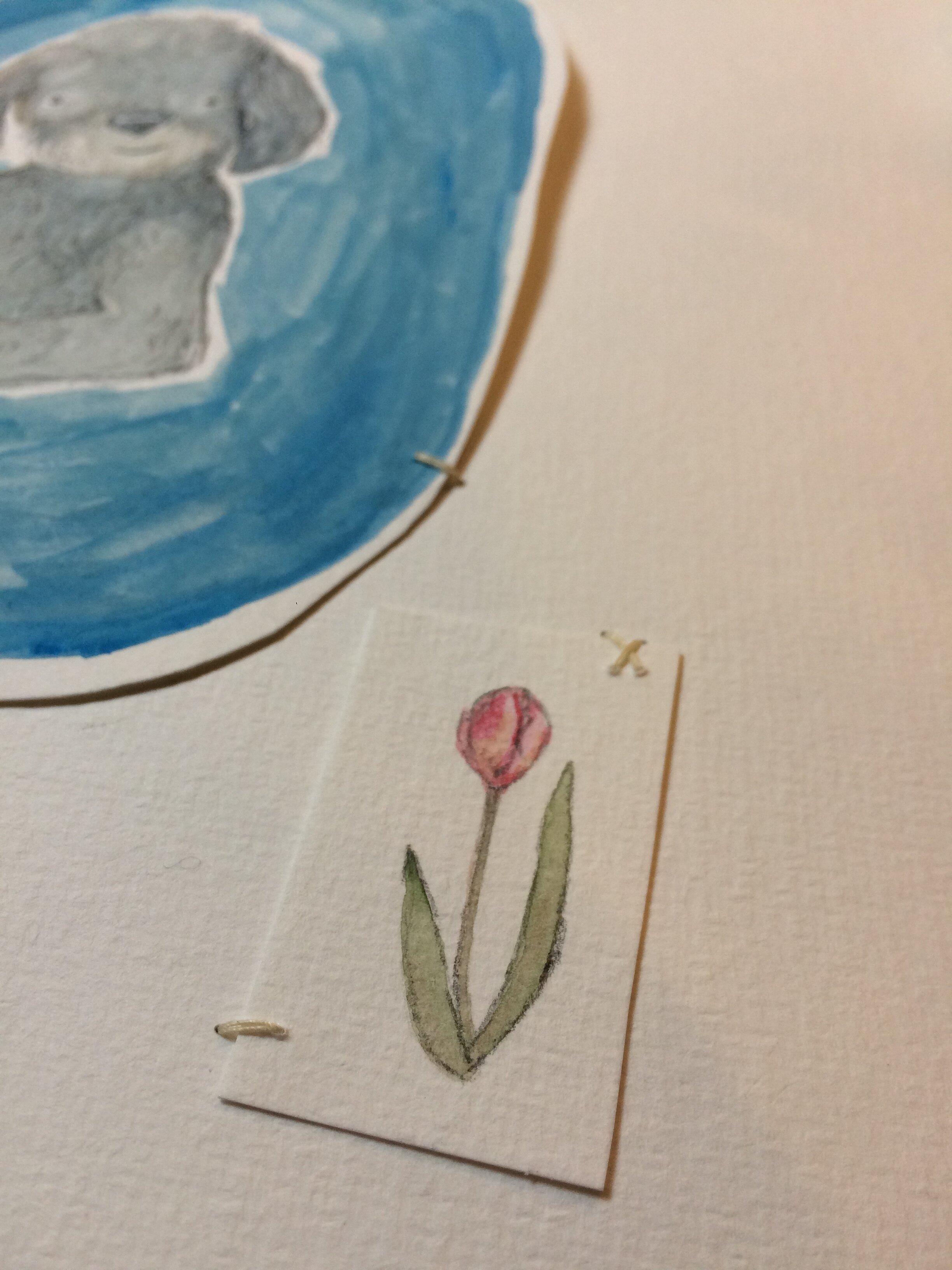 Greeting Cards for Bean Market
Coffee and drawing is always a good combination. Add puns and you know it's going to be a very good project indeed. If you're in need of coffee insight and wisdom, Bean Market is the place to go. Founder and friend of mine, Karyan Ng will give you all the goods. She is brew-tiful and asked me to design greeting cards and gift cards for her customers.
Check them out: https://beanmarket.com.au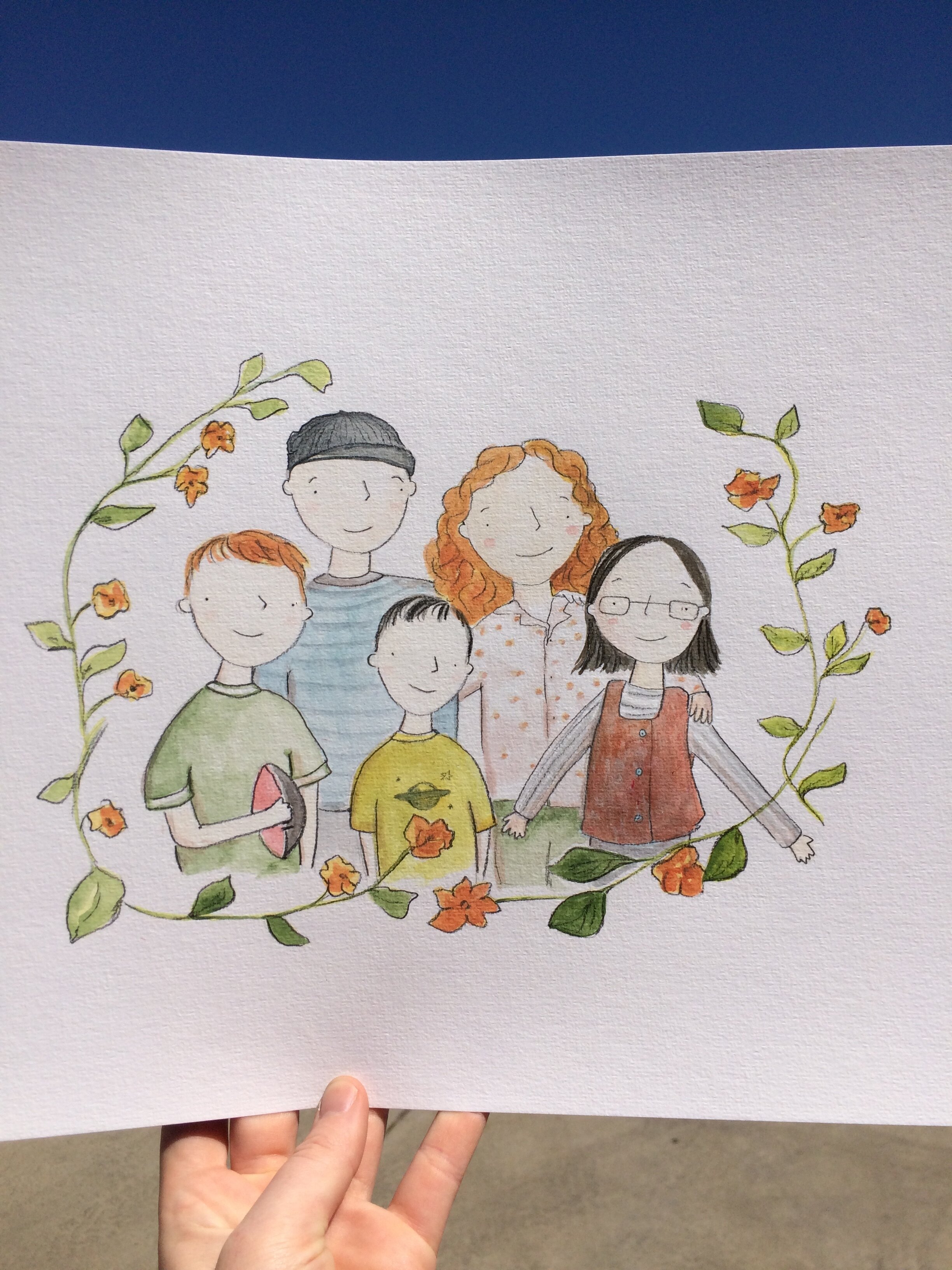 Commissioned Artwork
I had the pleasure of painting a beautiful family surrounded by these lovely orange flowers that have grown on their kitchen window since before those kids existed.
Engagement Invitation
Life is good when you have to look at peonies all day! It was lovely working with Hannah to design her engagement invitation.
Commissioned Artwork
I have always been close with my three older siblings, so when I was asked to paint an artwork for a sister from a brother I was very much on board. Especially knowing it involved nostalgic recollections of childhood games of javelin/mop throwing.
Commissioned Artwork
This commission work was especially good as it justified a trip to the zoo! I'm a big fan of animals and always enjoy the challenge of capturing their individual characteristics. This zebra sits in the nursery along with a giraffe and a toucan.
Commissioned Artwork
Gabby loves her mum and knows a lot about her, such as: she knows that her mum loves this old photograph of them back in the 90's when she was dressed in pinafores, and that she really loves orchids. So here they are, pictured as they were many moons ago and still as close today.